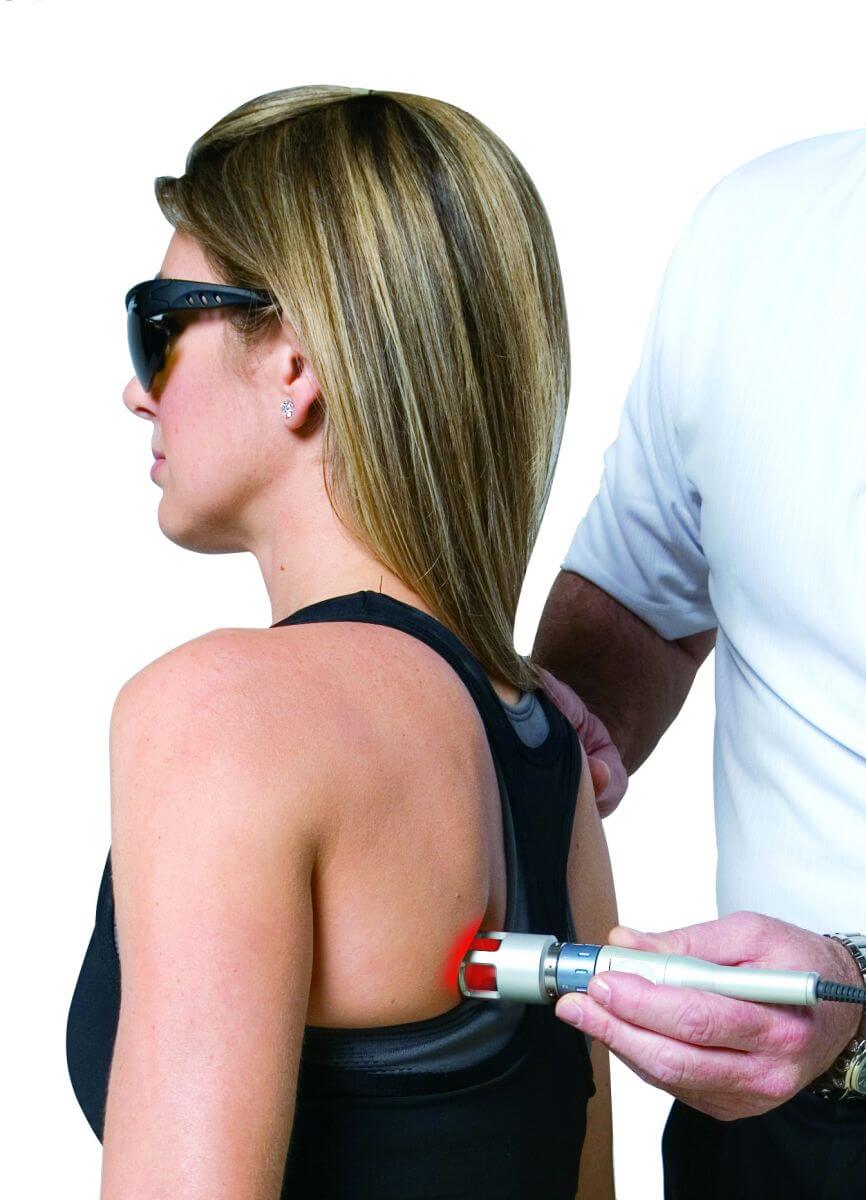 Cold Laser Therapy
Cold laser therapy (also known as Low Level Light Therapy or LLLT) is effective on the cellular level to elevate function and improve healing. Another great attribute of cold laser therapy is that it has relatively no side effects when used properly (the only stipulation being that it cannot be used on the eyes or the thyroid).
Research has shown that cold laser therapy is effective at assisting the body in the healing process as well as pain relief. This treatment is safe and very effective for a variety of conditions and injuries.
Our patients have been very satisfied with the results they have experienced in pain reduction and improved speed of healing. We have seen positive results for carpal tunnel, plantar fasciitis, arthritis (of the knee, hand, or ankle), and other conditions and have even helped patients to avoid surgery.
If you are experiencing pain or inflammation please feel free to contact our office- via TEXT or phone- to learn more about cold laser therapy and how it can help you. Also feel free to browse this site for additional information of Cold Laser Therapy.
Why Use Cold Laser Therapy?
It is Safe
It is Effective
It is Natural
Has Relatively no side effect